STO Development Company
Security tokens are blockchain-powered crypto tokens that usually drive value from real-time tangible assets, business share, equity, dividend, voting rights and buy back rights. These tokens are subject to federal laws and issued to the accredited investors, to raise capital. As the tokens comply to legal regulations, it gives more credibility and security to the investors.
KnightExchange, a premium STO development company, offering exclusive STO development services from the scratch, including token creation, STO consultation and STO marketing to launch your STO successfully. Our experience enable us to develop secure tokens that are registered with SEC and are subjected to common federal laws.
STO Legal Services

Getting Registered and regulated with SEC

KYC/ AML Automation

Declare Token agreement and Privacy policy

Legal assessment Of STO Compliance

Accredited Investors Verification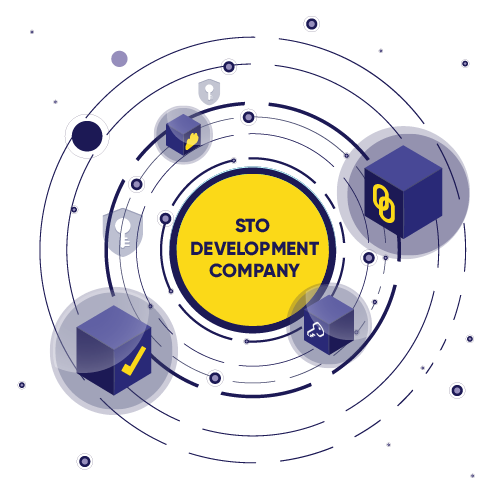 Types of STO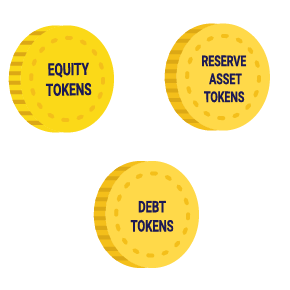 1. Equity Tokens : Tokens are backed by the stock of a company and the token holders have the same rights as the stockholders in terms of voting and dividend issuance.
2. Reserve Assets Tokens: Reserve Assets Tokens are tokens that are backed by the real world commodities like gold, real-estate, etc.
3. Debt Tokens : If the company don't have stocks or real world assets, then you can raise funds with Debt tokens which is packed with promises of guaranteed pay back.STO Development Services

Security Token Development
To raise fund through STO, tokens are necessary crypto entities and we are specialized in creating any type of tokens based on the ERC smart contract, as per the client's requirement.

Token Legalization
It is mandatory that the security tokens must be registered under rules and regulations of the native government. We render end-to-end legal support to register under federal laws and SEC compliance.

STO Consulting
Our highly experienced STO Consultants offer complete support in rendering STO consulting services regarding tokenization of assets and legalization processes for a successful STO

Token Issuance Portal Development
We build user friendly STO portal that helps our client to conduct token crowd sales. Our latest investors dashboard allow you to manage investors details, KYC/AML and other fundraising details.

Community Management
With extensive experience, we can easily build a strong community across various mediums to make your token as a brand that attracts internationally accredited investors.

STO Marketing
STO marketing is important to any STO Project. We provide effective security Token Marketing services while following the laws and norms that are subjected to Security Tokens.
STO Development Process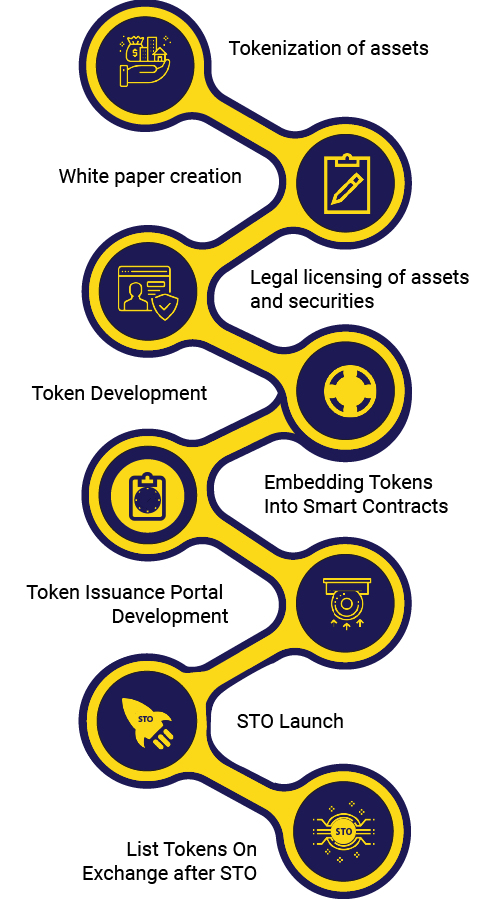 1. Tokenization of assets : Our experts will analyse your business and tokenize the securities or assets based on the STO you choose to launch while eliminating the due diligence in tokenizing the assets.
2. White paper creation : We give full support to develop precise white paper that will clearly establish the issues and present entire process that takes place during the STO, Pre STO and Post – STO.
3. Legal licensing of assets and securities : Our legal experts assist in registering the token legally with SEC or native government's legal norms and regulations, in order to regulate your STO successfully.
4. Token Development : We develop secure crypto token backed by security assets, either on your own custom blockchain or by leveraging the existing blockchain protocols like Ethereum
5. Embedding Tokens Into Smart Contracts: Once the token is developed, the tokens subjected to certain norms will be induced on smart contract created on ethereum or hyperledger. This legal contract will secure the tokens.
6. Token Issuance Portal Development : Our Issuance portal includes separate dashboard for issuer and investors so that the investors can manage their funds, and the issuer can manage KYC/AML and fundraising details.
7. STO Launch : The value of token will be decided by the auditing team based on the value of securities incorporated to the token and it will be released to public sale through STO marketing services.
8. List Tokens On Exchange after STO : At the time of post STO, tokens will be listed on exchanges that allow the traders to trade token. Through Over the Counter Trading, Investors can directly trade the token with Token holders.
Why KnightExchange for STO Development ?
Highly Experienced Team

Top-notch blockchain development company

STO Platform in a bug-free environment

End-to-end STO development services

Customizable STO platform

Strong knowledge on Federal laws and SEC regulation

Innovative STO marketing strategies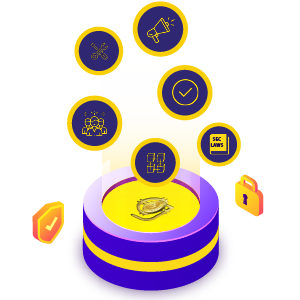 Hire Qualified STO Developers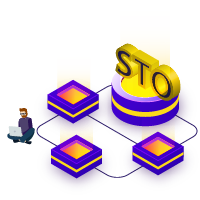 Procure insight knowledge about Security Token Offerings from out STO advisory team and tokenize your assets legally, to raise fund for your business. We have master-level STO professionals experienced in providing a complete STO development services in fast and secure way. Hire our dedicated team of STO developers to launch your own STO successfully and attract international investors for your business.